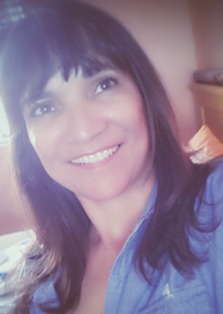 Linda Roodt Founding Member of Indigo People Development Services worked in corporate South Africa for over 30 years! Saw a gap in the way people are developed within organisations and created an opportunity to move into Training and Facilitation.
Linda worked at Avis Rent-A-Car for 17 years then joined Galileo Southern Africa (who became Travelport in 2012) for over 16 years.
The key to products offered by Indigo People Development Services is that Linda understands the disconnect between how highly productive people become entrenched in how much there is to do, and how they are being whilst doing the work and or leading their people to deliver on the organisation's mandate.
A key focus is on transformation in the workplace. People are the same, and they are not! They show up with their individual value systems and systemic belief systems and are expected to work together with others who may believe something different. People are often intolerant of the other persons point of view (or perspective). Workshops are designed to bring about the changes required for different cultures to emerge and to allow participants to share openly and safely making it possible for transformation to happen on the first day.
More importantly for those participants stuck in behaviour that no longer serves them or holds them back there are individual work groups and sessions that will support their growth. The outcomes of these workshops make it possible for corporate companies to focus on their core business strategies instead of focusing on people issues.
Linda completed various diplomas with UCT, Wits University, The Coaching Centre, Family Constellation Africa, Landmark Education, I3Profiling and others.
Indigo People Development Services is associated with Itisa, CBM and The Coaching Centre bringing a range of products and services with highly skilled and qualified facilitators.